News | May 4, 2022
What AIRS Has Observed Over 20 Years in Space
May marks the 20th anniversary of the launch of JPL's Atmospheric Infrared Sounder (AIRS) aboard NASA's Aqua satellite, on May 4, 2002. A selection of features, videos and animations highlight what AIRS has observed over the 20 years and the impact it has had.
---
Feature story: AIRS at 20 Years: A Bounty of Data
JPL Historian Erik Conway asks researchers what AIRS has revealed over 20 years in space and how its data are helping predict the weather, monitor trace gases, drought and volcanic plumes, and even forecast flu outbreaks.
---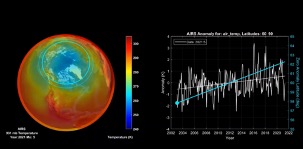 Feature story: 20 Years of AIRS: A Story in Visualizations
The visualizations and images presented here show several quantities AIRS has observed over its 20 year lifetime. Most of these quantities have a common trait: the effects over the past two decades of human activities are easily seen in the AIRS observations. Some of these changes are more significant than was anticipated in the early 2000s.
---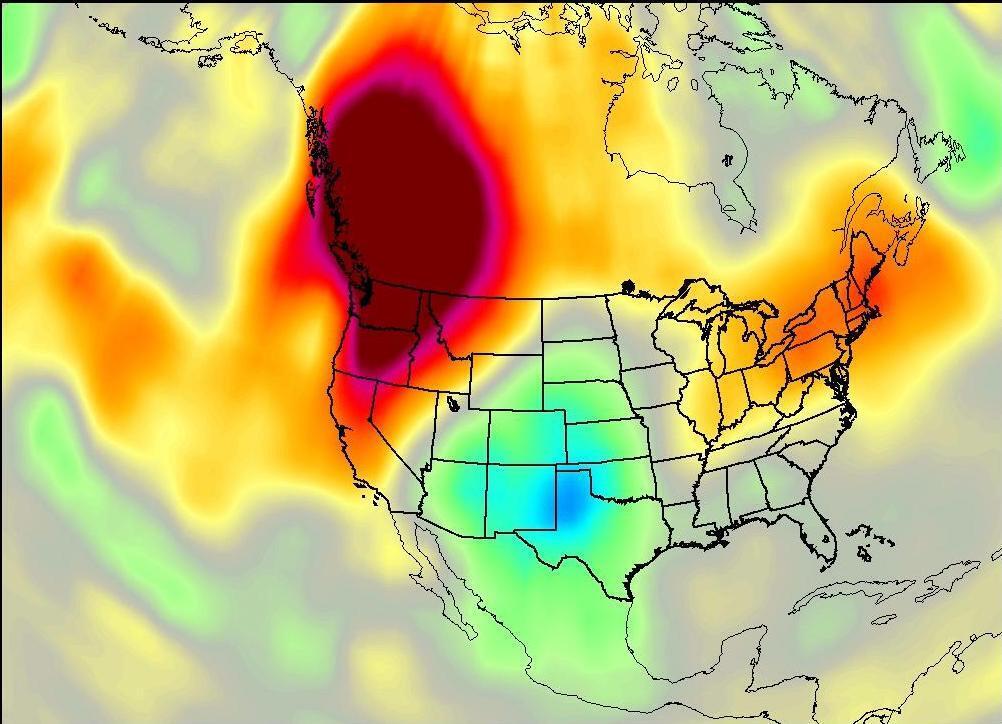 JPL News Story: From Weather Forecasting to Climate Change, NASA's AIRS Builds a Legacy
The Atmospheric Infrared Sounder helps researchers predict weather, analyze air pollution, monitor volcanoes, and track a changing climate. And there's more.
---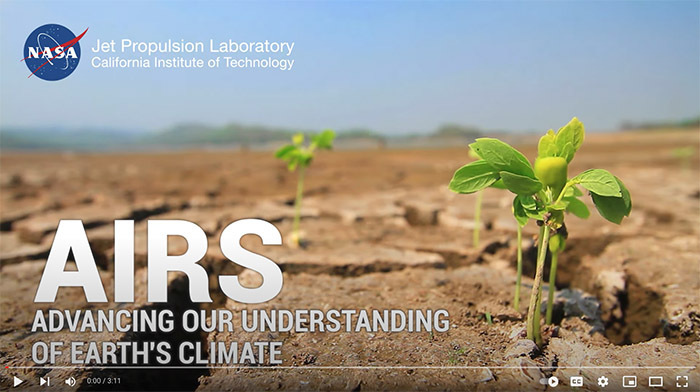 Video: AIRS: NASA Advances Our Understanding of Earth's Climate
The AIRS instrument has been scanning Earth for 20 years and now has a long enough record to help support climate change research. AIRS data on Earth's atmosphere are improving weather forecasts and advancing our understanding of Earth's climate.
---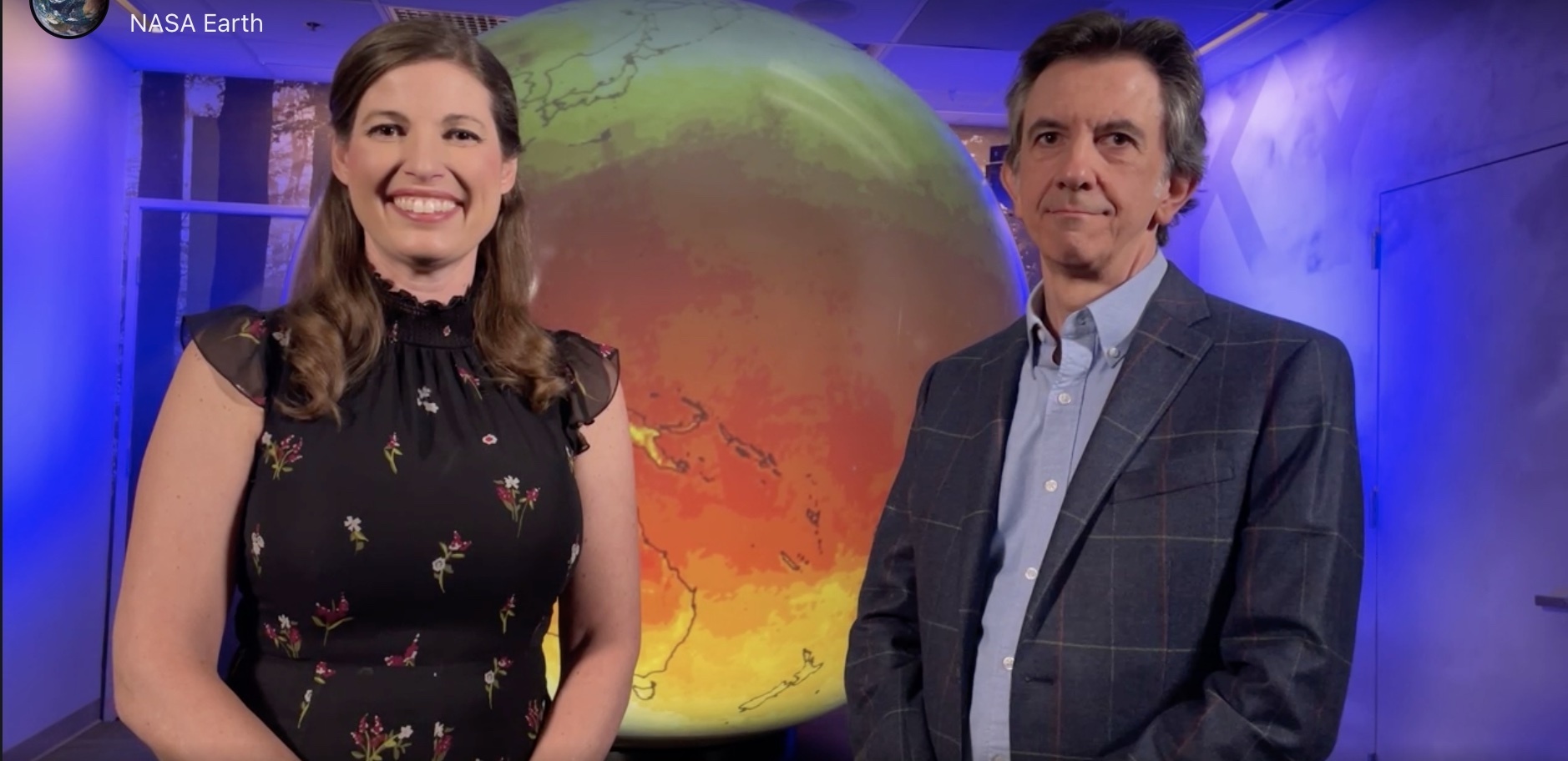 NASA Facebook: Recording of Live Event with Dr. Joao Teixeira
For the last 20 years, AIRS (Atmospheric Infrared Sounder) data have been used to improve weather forecasts, climate models, and in applications from detecting volcanic plumes to forecasting drought. Lead scientist, Dr. Joao Teixeira, tells us more about the mission's two-decade data record that supports climate research.
---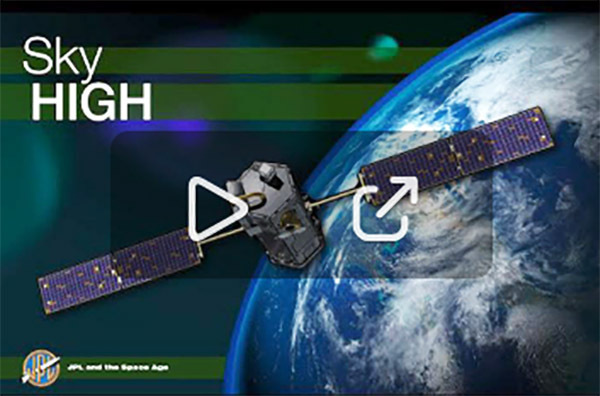 Documentary: JPL and the Space Age: Sky High
NASA has been studying and monitoring the health of our home planet for decades, using balloons, aircraft, satellites, and even the International Space Station in the effort. "Sky High," the 16th documentary in the series "JPL and the Space Age," traces the efforts of NASA's Jet Propulsion Laboratory to measure greenhouse gases, from the pathfinding science instrument AIRS, through to today's Orbiting Carbon Observatory 3 aboard the space station.
---
Article: Aqua Turns 20
Since 2002, NASA's Aqua satellite has orbited the Earth more than 100,000 times, and produced one of the longest near-continuous records of Earth observation data ever assembled.