Visualization Support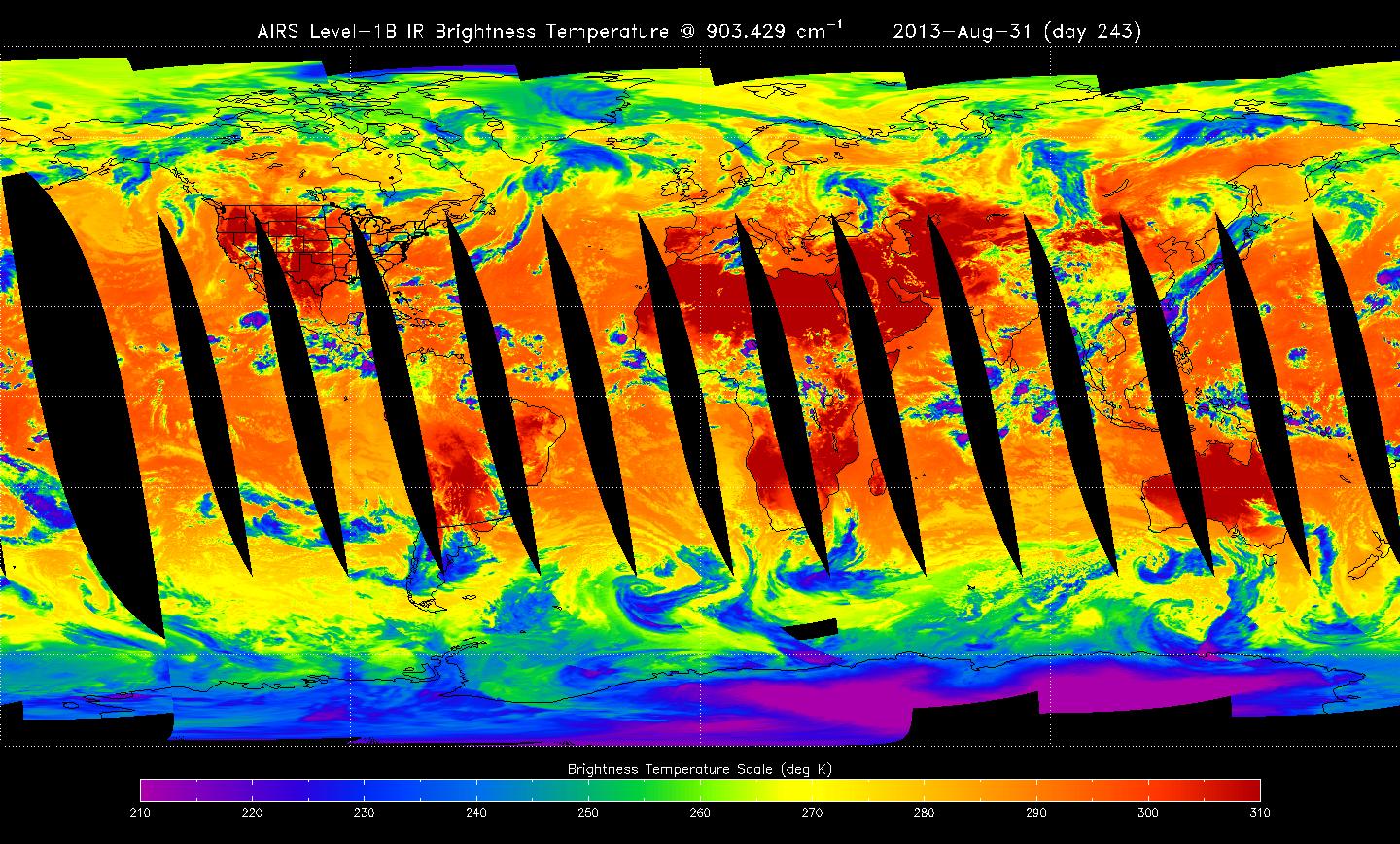 AIRS global Level 1B and Visible BROWSE IMAGES
Daily and archived global imagery created from AIRS Level 1B short-wave and infrared radiances and visible/near-infrared data. Global maps of granule locations are also available.
NASA Worldview image browse tool
Interactively browse and download full-resolution, global, near real-time satellite imagery from NASA data providers.
› Worldview overview
› Worldview browse tool
NASA Giovanni online visualization tool
Giovanni is a Web-based application developed by the Goddard Earth Sciences Data and Information Services Center (GES DISC) that provides a simple and intuitive way to visualize, analyze, and access vast amounts of Earth science remote sensing data without having to download the data. Giovanni is an acronym for the Geospatial Interactive Online Visualization ANd aNalysisInfrastructure. Giovanni utilizes AIRS global 1.0° x 1.0° Level-3 Products.
NEAR-REAL-TIME IMAGERY AVAILABLE VIA NASA GIBS IMAGE BROWSE SERVICE
The Global Imagery Browse Services (GIBS) are a set of standard services provided by the Earth Observing System Data and Information System (EOSDIS) to deliver global, full-resolution Earth imagery from the spaceborne MODIS, AIRS, OMI and MLS instruments via a variety of standard services, such as Web Map Tile Services (WMTS), Tiled Web Map Service (TWMS) and KML. GIBS serve the imagery to any internet-enabled client.
Near-Real-Time Imagery Available via OGC Web Map Service
Select images are served using the Open Geospatial Consortium (OGC) Web Map Service (WMS) and Web Coverage Service (WCS). These services allow simple visualization of data and enable clients to build customized maps with data coming from different networks.