NASA Sounder Science Team Virtual Meeting FALL 2020
Date:
October 2, 2020 - October 16, 2020
Agenda:
NASA_Sounder_Science_Team_Meeting_Oct_2020_4.1.pdf (204 KB)
---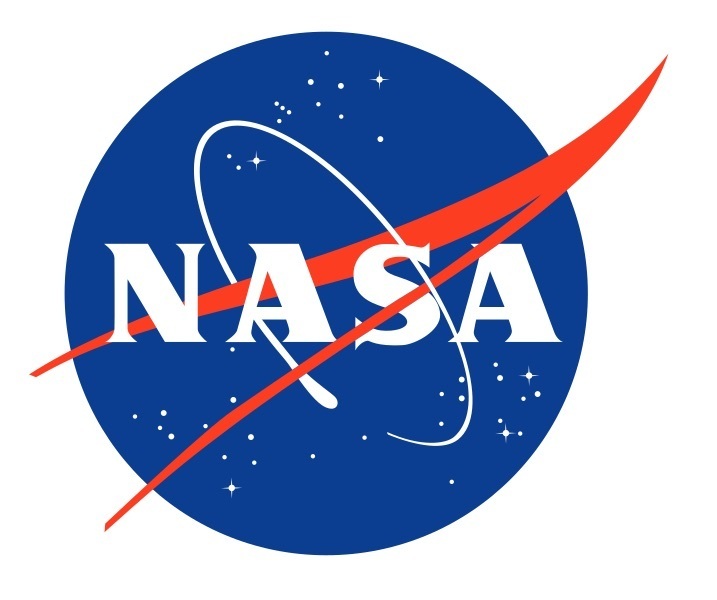 About the Fall 2020 virtual meeting
Please join us for the NASA Sounder Science Team Fall 2020 Meeting. The meeting will be held online via WebEx video conferencing, with sessions to be held on separate days beginning October 2, 2020. The final session will occur on October 16.
Sessions for the Fall meeting include topics that cover Weather and Climate, Level 1 and Calibration, Retrievals and Validation, Atmospheric Composition, Applications, and the Planetary Boundary Layer.
Please use the link above to download the meeting agenda. You will find connection details for all sessions listed below.
Thank you, and we welcome your attendance at the Fall virtual meeting.
Summary of session dates. All sessions begin 9:00 a.m. Pacific Time:
Weather and Climate Session 1 – Friday Oct 2
Weather and Climate Session 2 – Monday Oct 5
Level 1 and Calibration – Tuesday Oct 6
Retrievals and Validation – Thursday Oct 8
Atmospheric Composition – Tuesday Oct 13
Applications – Thursday Oct 15
Planetary Boundary Layer – Friday Oct 16
Please view the meeting agenda for a detailed list of talks, topics and times.
Session Connection Details
Connection details for all sessions are listed below, but you may also download a PDF.
For each WebEx session, please note the following:
The virtual meeting space will be open 15 minutes before the start of the agenda, and 30 minutes past the end
Please mute your microphone during talks
If you have a question, please click on the "Raise Hand" feature which will place a small hand icon next to your name in the participant list. The moderator will then call on you to unmute your microphone to ask a question
You may also write a question in the Chat box
---
Weather & Climate Session 1
Friday, Oct 2, 2020 9:00 am | 3 hours | (UTC-07:00) Pacific Time (US & Canada)
Meeting number: 199 291 3819
Password: NSSTM2020
https://jpl.webex.com/jpl/j.php?MTID=m67812e4c6bfb7a66fcbbfea6194d4164
Join by video system
Dial 1992913819@jpl.webex.com
Join by phone
+1-510-210-8882 USA Toll
+33-1734-43277 France Toll
Access code: 199 291 3819
---
Weather & Climate Session 2
Monday, Oct 5, 2020 9:00 am | 3 hours | (UTC-07:00) Pacific Time (US & Canada)
Meeting number: 199 530 5924
Password: NSSTM2020
https://jpl.webex.com/jpl/j.php?MTID=m7e303c9c3916b465c1957860317a0820
Join by video system
Dial 1995305924@jpl.webex.com
Join by phone
+1-510-210-8882 USA Toll
+33-1734-43277 France Toll
Access code: 199 530 5924
---
Level 1 and Calibration Session
Tuesday, Oct 6, 2020 9:00 am | 3 hours 30 minutes | (UTC-07:00) Pacific Time (US & Canada)
Meeting number: 199 133 7358
Password: NSSTM2020
https://jpl.webex.com/jpl/j.php?MTID=mf5512aeb0e2a2198b10ccbce082333ac
Join by video system
Dial 1991337358@jpl.webex.com
Join by phone
+1-510-210-8882 USA Toll
+33-1734-43277 France Toll
Access code: 199 133 7358
---
Retrievals & Validation Session
Thursday, Oct 8, 2020 9:00 am | 4 hours | (UTC-07:00) Pacific Time (US & Canada)
Meeting number: 199 512 0158
Password: NSSTM2020
https://jpl.webex.com/jpl/j.php?MTID=macfcc4da85c5745228aa099a87d9cabb
Join by video system
Dial 1995120158@jpl.webex.com
Join by phone
+1-510-210-8882 USA Toll
+33-1734-43277 France Toll
Access code: 199 512 0158
---
Atmospheric Composition Session
Tuesday, Oct 13, 2020 9:00 am | 3 hours 30 minutes | (UTC-07:00) Pacific Time (US & Canada)
Meeting number: 199 054 7564
Password: NSSTM2020
https://jpl.webex.com/jpl/j.php?MTID=m15ee83df703be3c3692e0ee413c53de7
Join by video system
Dial 1990547564@jpl.webex.com
Join by phone
+1-510-210-8882 USA Toll
+33-1734-43277 France Toll
Access code: 199 054 7564
---
Applications Session
Thursday, Oct 15, 2020 9:00 am | 2 hours 30 minutes | (UTC-07:00) Pacific Time (US & Canada)
Meeting number: 199 992 8320
Password: NSSTM2020
https://jpl.webex.com/jpl/j.php?MTID=m87addf273ca4dd721f9ae95e85a3044a
Join by video system
Dial 1999928320@jpl.webex.com
Join by phone
+1-510-210-8882 USA Toll
+33-1734-43277 France Toll
Access code: 199 992 8320
---
Planetary Boundary Layer Session
Friday, Oct 16, 2020 9:00 am | 4 hours | (UTC-07:00) Pacific Time (US & Canada)
Meeting number: 199 611 8539
Password: NSSTM2020
https://jpl.webex.com/jpl/j.php?MTID=me07e36f1b49ffac91f669195a56387e3
Join by video system
Dial 1996118539@jpl.webex.com
Join by phone
+1-510-210-8882 USA Toll
+33-1734-43277 France Toll
Access code: 199 611 8539